The First

Chakra
Hi Everybody, I have had a request to do a 14 week series on the chakras. I will start with a general overview the first week and then go into more detail the second week. For those of you who have been finding A Moment for Yourself a bit long, you will appreciate these that are shorter.
Location: between the legs, below the birth canal, bones, feet, knees, legs, perineum, coxxyx
Organ: adrenals
Color: red
Musical note: C
Description: the first chakra is funnel shaped with the wide end pointing toward the earth. It moves in a clockwise direction as you are looking down at it ( for those of you who know some anatomy - the same direction from right to left that your colon runs).
We are born into a group to whose rules we are subject. The first chakra is all about this energy and is important for staying grounded and fully present in your body. It is also relevant to the infant discovering fingers and toes and itself in space and its weight on the floor.
Affirmation: I feel grounding support of the Mother Earth under my feet and unconditional love from the light within and without. I am safe.
from Amina Re
Copyright 2016
Ann Watkins, Masters in Dance Movement Therapy, owner of New Harmony Therapeutic Massage and Somatic Body Work since 1988; passionate about movement, knowledge, and healing, believes that when we heal ourselves and offer healing to others we bring more harmony to the whole world. She is a Peace Spider weaving a web of contemplation for your to participate Please join her if you can.
Powered by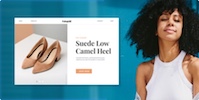 Create your own unique website with customizable templates.